Before she became the Captain, Carol Danvers juggled life as both Ms. Marvel and the editor of Woman Magazine!
It's Monday, and that means that you've had to find the strength to shake off the after effects of a weekend well spent just to get back into shape for the weekday work-athon. It's tough, sure, but it's a fact of life – one that isn't lost on super humans either. Yep, Mondays mean back to work for super heroes too, as they trade in their uniforms for something more business casual.

Carol Danvers definitely made a huge career change when she made her super hero debut in MS. MARVEL (1977) #1. In that issue, the tough-as-nails former head of security for a prominent NASA base spiced up her resume with a little editorial work when the infamous J. Jonah Jameson hired her to be the editor of the Daily Bugle's Woman Magazine.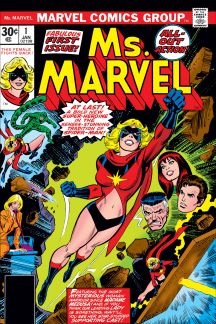 The issue marked the first time that the future Captain Marvel held down a solo adventure of her own, and writer Gerry Conway did a lot to establish Carol as a strong character. Danvers doesn't so much negotiate a salary with Jameson as unflinchingly demand fair pay, which she squeezed out of the man that took a sick pleasure from delaying every one of Peter Parker's paychecks. When the gruff publisher tried to impose his idea of a woman's magazine on her – filled with "new diets, and fashions, and recipes" – Carol stood her ground; "And one thing more, Jonah… My name is Ms. Carol Danvers, and as far as diets and recipes go — forget it."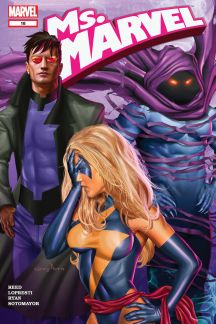 Carol then split her time between solo adventures as Ms. Marvel and editing Woman Magazine, gathering a stable supporting cast around her including co-editor Tracy Burke and photojournalist Frank Gianelli. But Woman Magazine met its end thanks to J. Jonah Jameson, a man whose super power might just be holding a grudge. Years later in MS. MARVEL (2006) #18, Jameson would take out some resentment on Carol by running an unflattering story about Ms. Marvel in the Daily Bugle.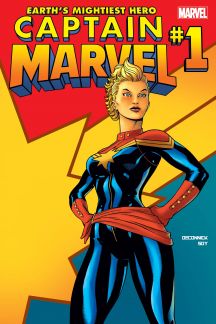 Even though Carol Danvers hasn't yet returned to her editorial career, she's managed to maintain the friendships she made during that phase of her life. As Carol Danvers took ownership of her future by claiming the title Captain Marvel, she also cared for her past as Ms. Marvel by supporting the still-feisty Tracy Burke during her battle with cancer. The two still rib each other to this day about who was really in charge back in the old days, and they're both probably thankful they don't have to deal with J. Jonah Jameson anymore.

For more, check out CAPTAIN MARVEL on Marvel Unlimited!